MAGENTA x Rae Dunn
Rae Dunn Artisan Baby Onesies Pant Set with Matching Hat, MY FIRST 4TH OF JULY, Set of 3, Size 3-6M
$20.99 $29.99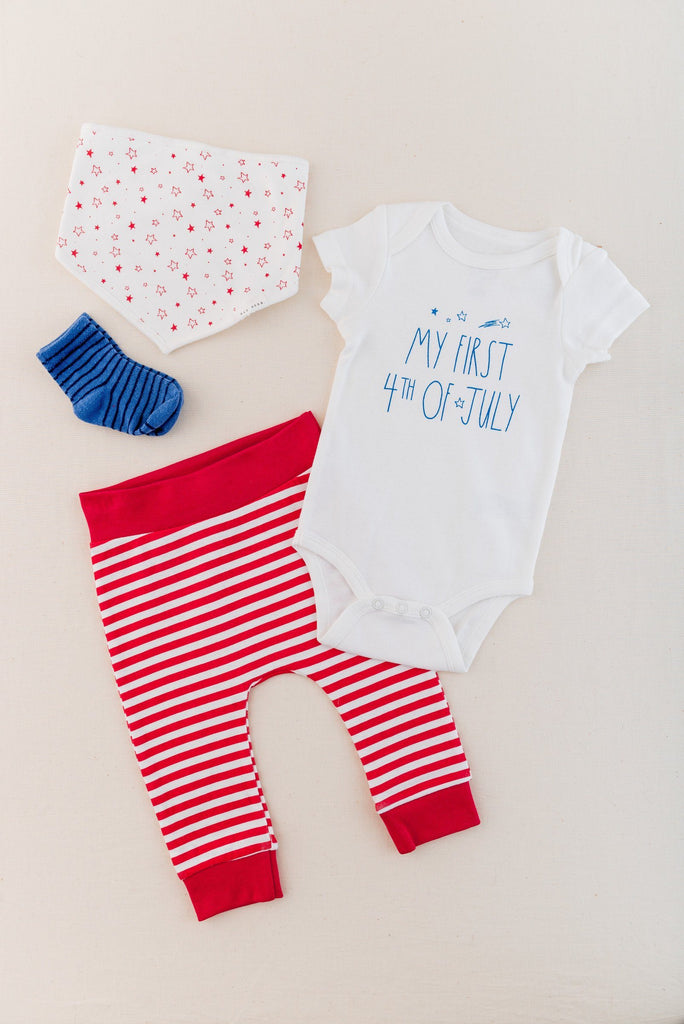 MAGENTA x Rae Dunn
Rae Dunn Artisan Baby Onesies Pant Set with Matching Hat, MY FIRST 4TH OF JULY, Set of 3, Size 3-6M
$20.99 $29.99
Product Description
Rae Dunn's Baby Onesies are here to make our little ones shine more! Perfect for 3-6 months old babies.
Material: 100% Cotton
White Onesies with "MY FIRST 4TH OF JULY" in Blue Font, Red and Ivory Striped Pants with Bib with Red Star Pattern
Set of 3
Size: For 3-6 months old
RD123112-6
The sample sale includes items with minor defects, items that have been returned, discontinued, and other "imperfect" products. All warehouse sales are final.